Visualize, analyze and modify 3D models. Insert interactive 3D views directly into PowerDoc documents. Create impressive snapshots and save them in popular 2D graphics formats.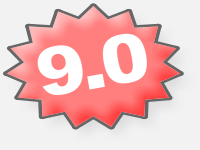 Release 9.0
See What's New
Overview
3D Viewer is a new cross-platform utility for viewing, manipulating and inspecting 3D models that can be loaded into your D-Type powered applications or stored inside your D-Type PowerDoc documents. It's a great companion to D-Type 3D Rasterizer and an indispensable tool when you need to test your models in the "real" world.
Features
Open 3D models in D-Type or STL format. Support for other 3D formats will be added over time.
View 3D models from any camera position or angle using a perspective or orthographic projection. Move the camera around and zoom in to see the details.
View 3D models with or without anti-aliasing.
View 3D models using ambient or point lighting with an optional distant fog effect.
Transform 3D models using a 4x4 transformation matrix.
Shade 3D models using a number of face shading methods.
Experiment with acceleration extras: Back-Face Culling, Imprecise Z-Axis Clipping, Coarse Surface Intersections, Coarse Textures, Low Resolution Textures.
Save As D-Type Model or STL File.
Export To D-Type PowerDoc, PDF, SVG, PNG or JPEG format.
Run the utility on Windows, macOS or Linux.
Launch the utility from PowerDoc Editor and insert interactive 3D views directly into the active PowerDoc document.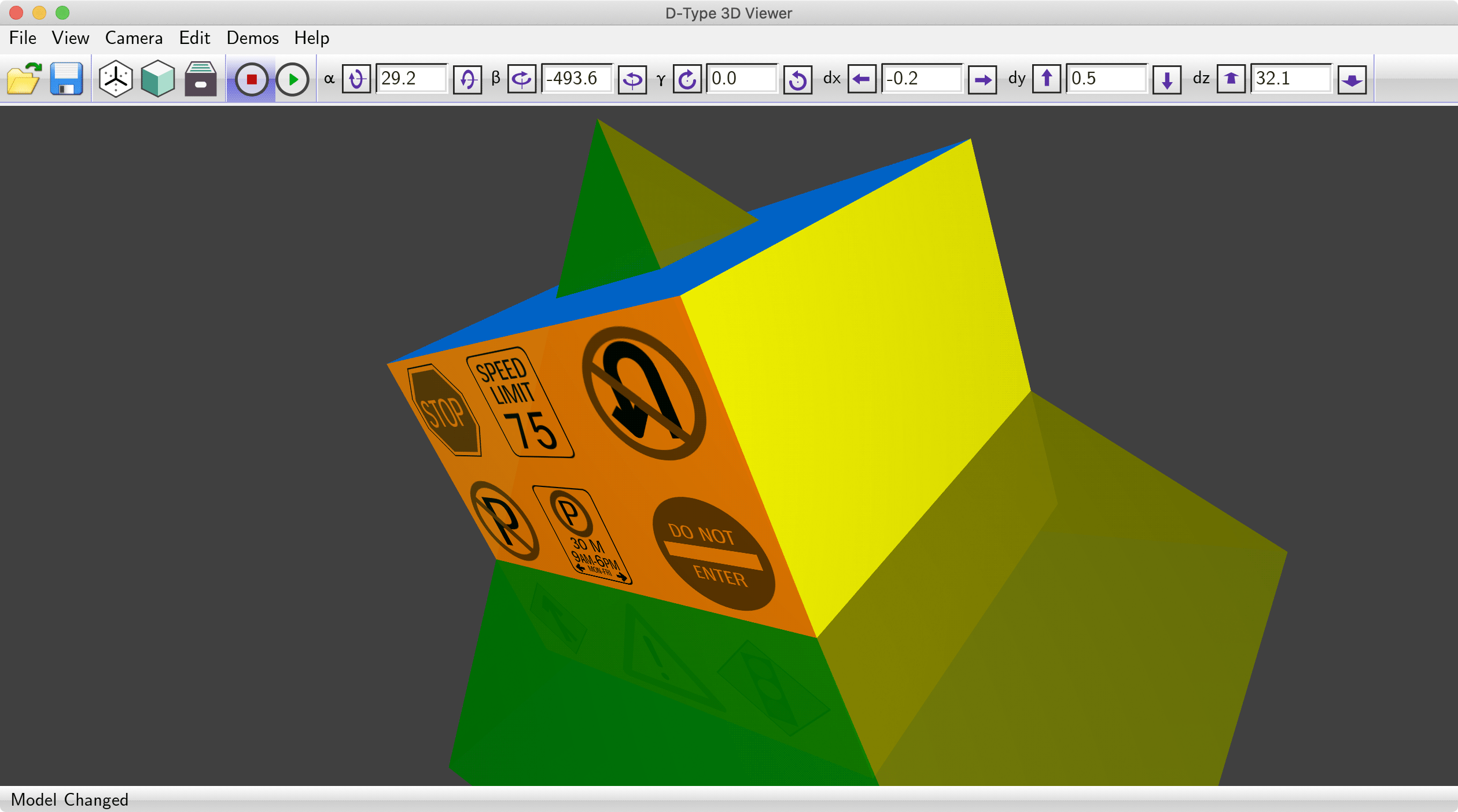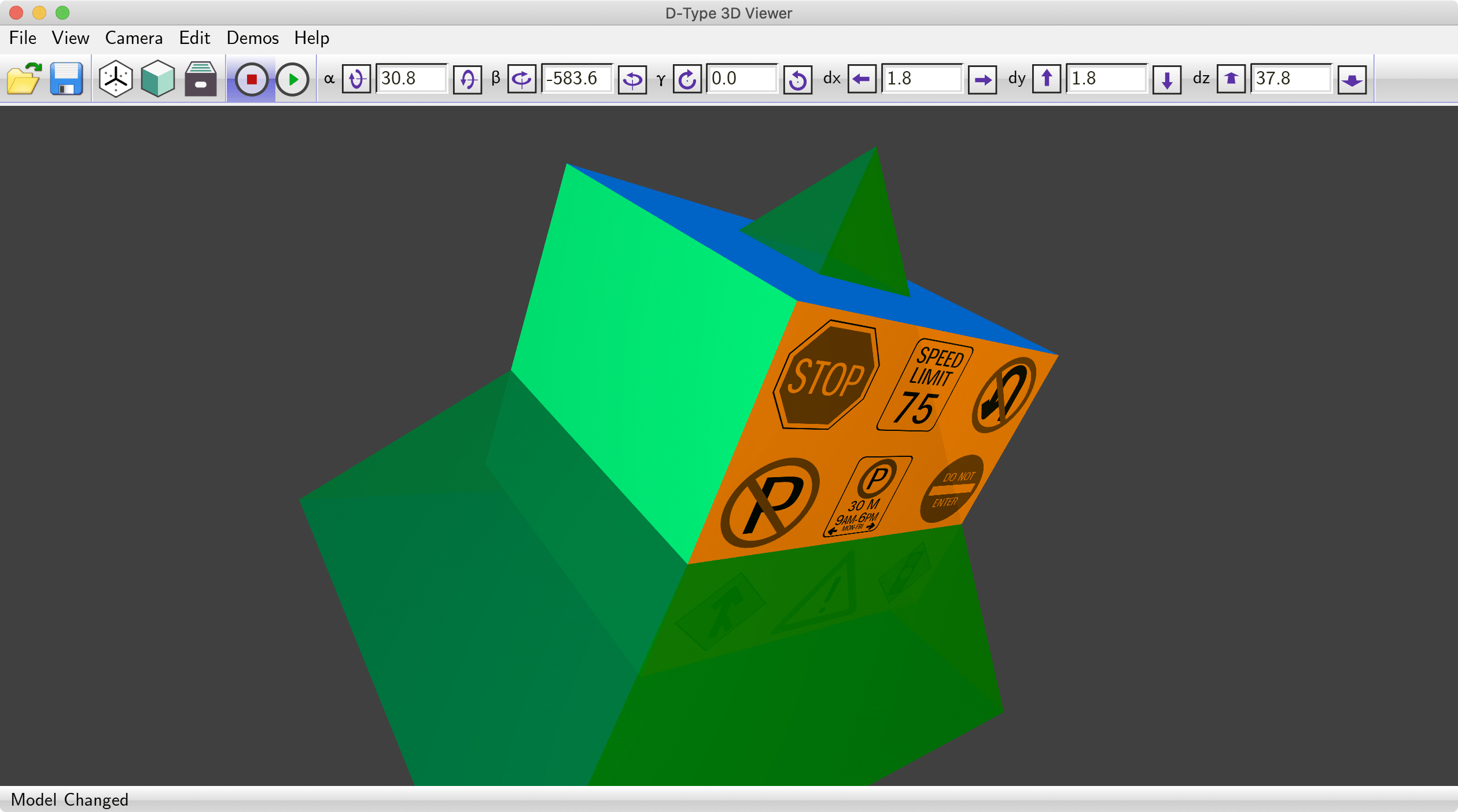 Texture mapping using a PowerDoc document with anti-aliasing, transparency and point lighting enabled.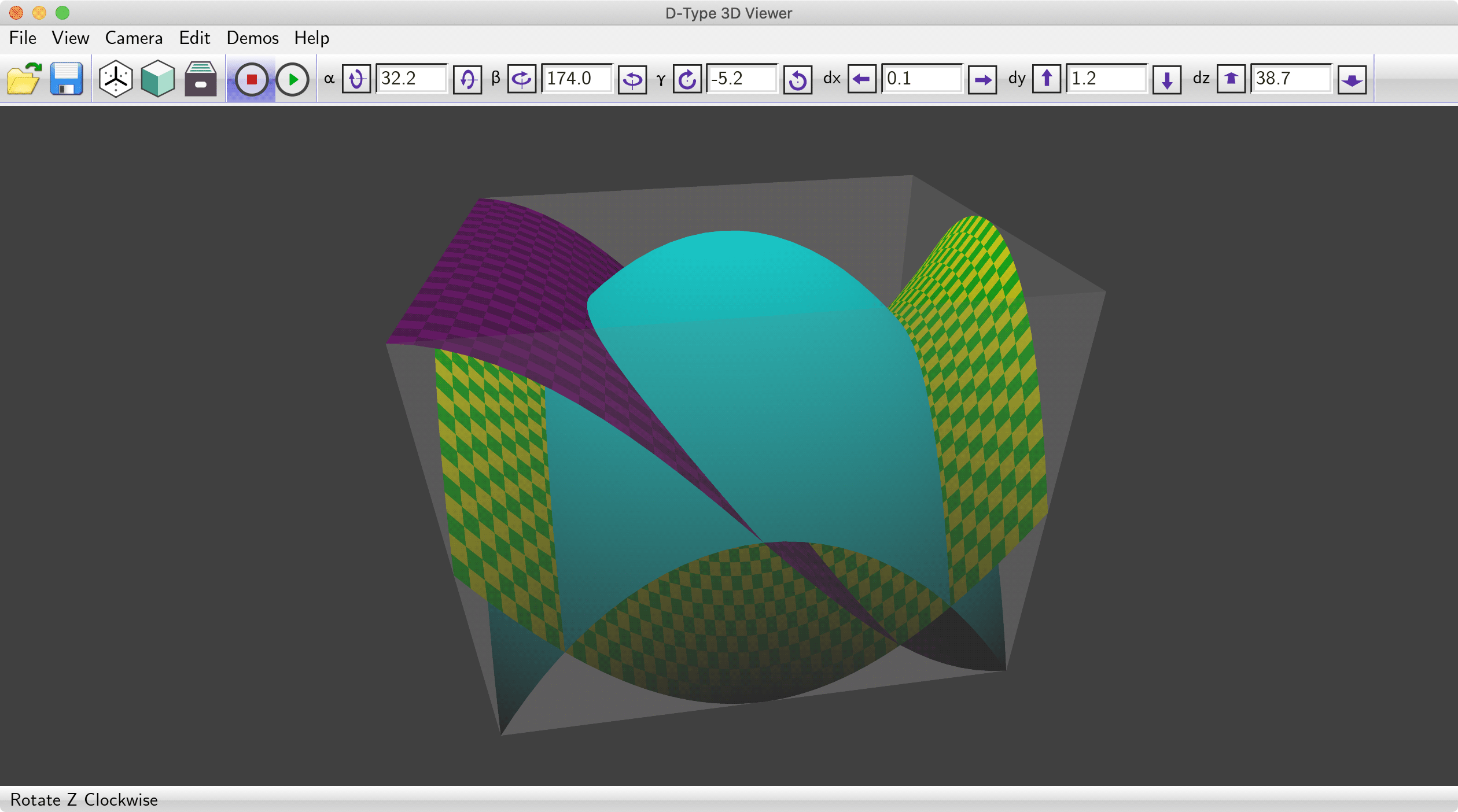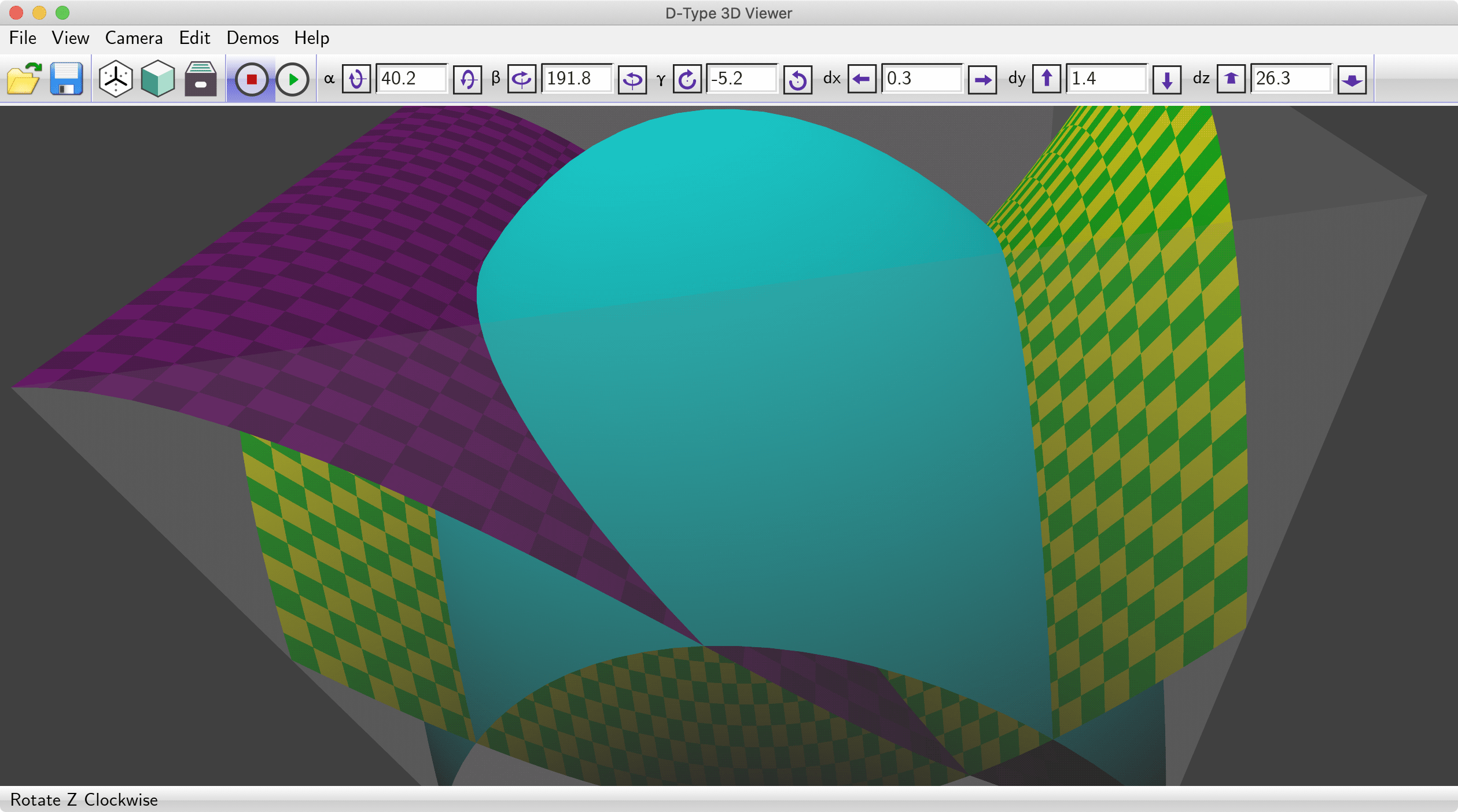 Multiple intersecting surfaces and transparency.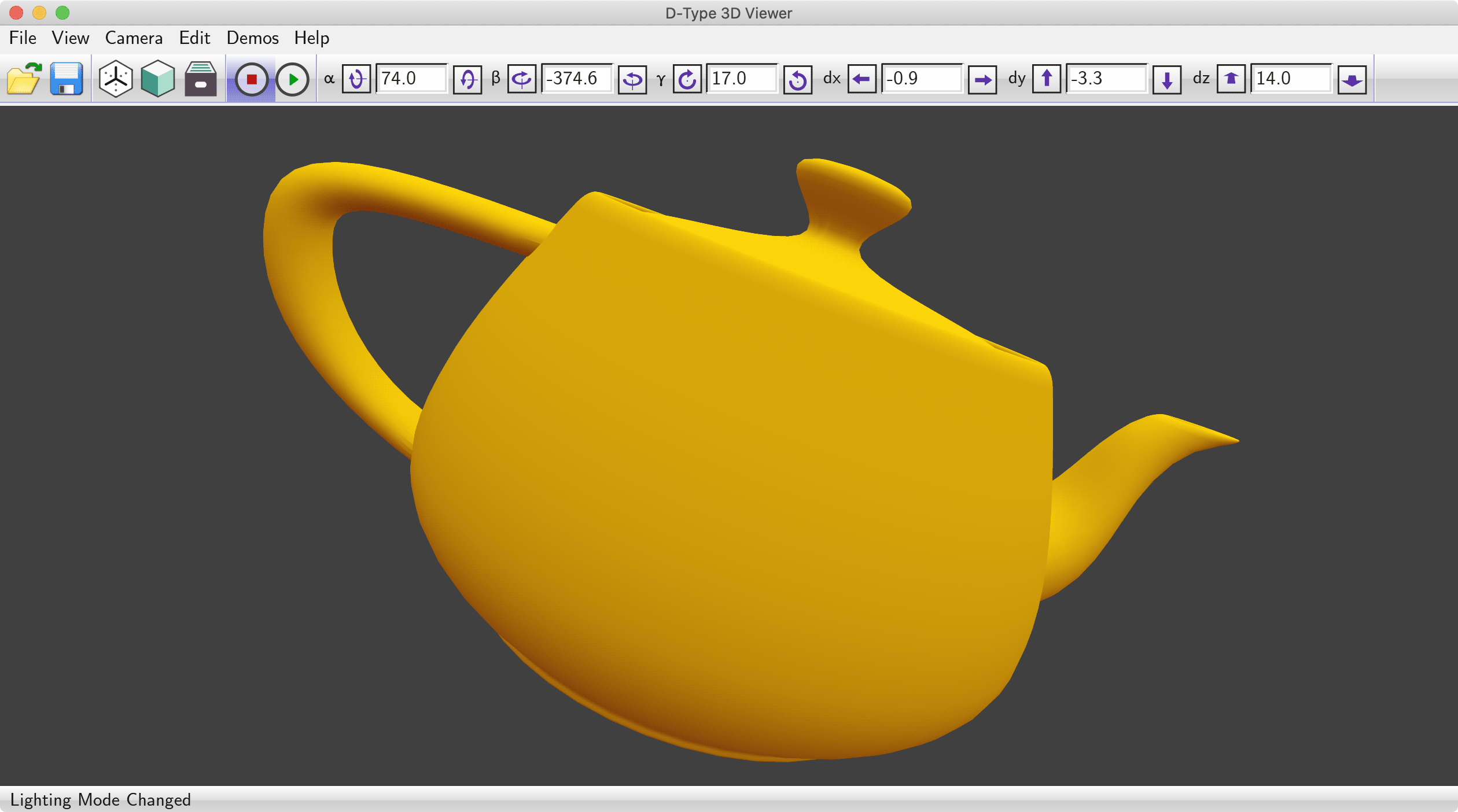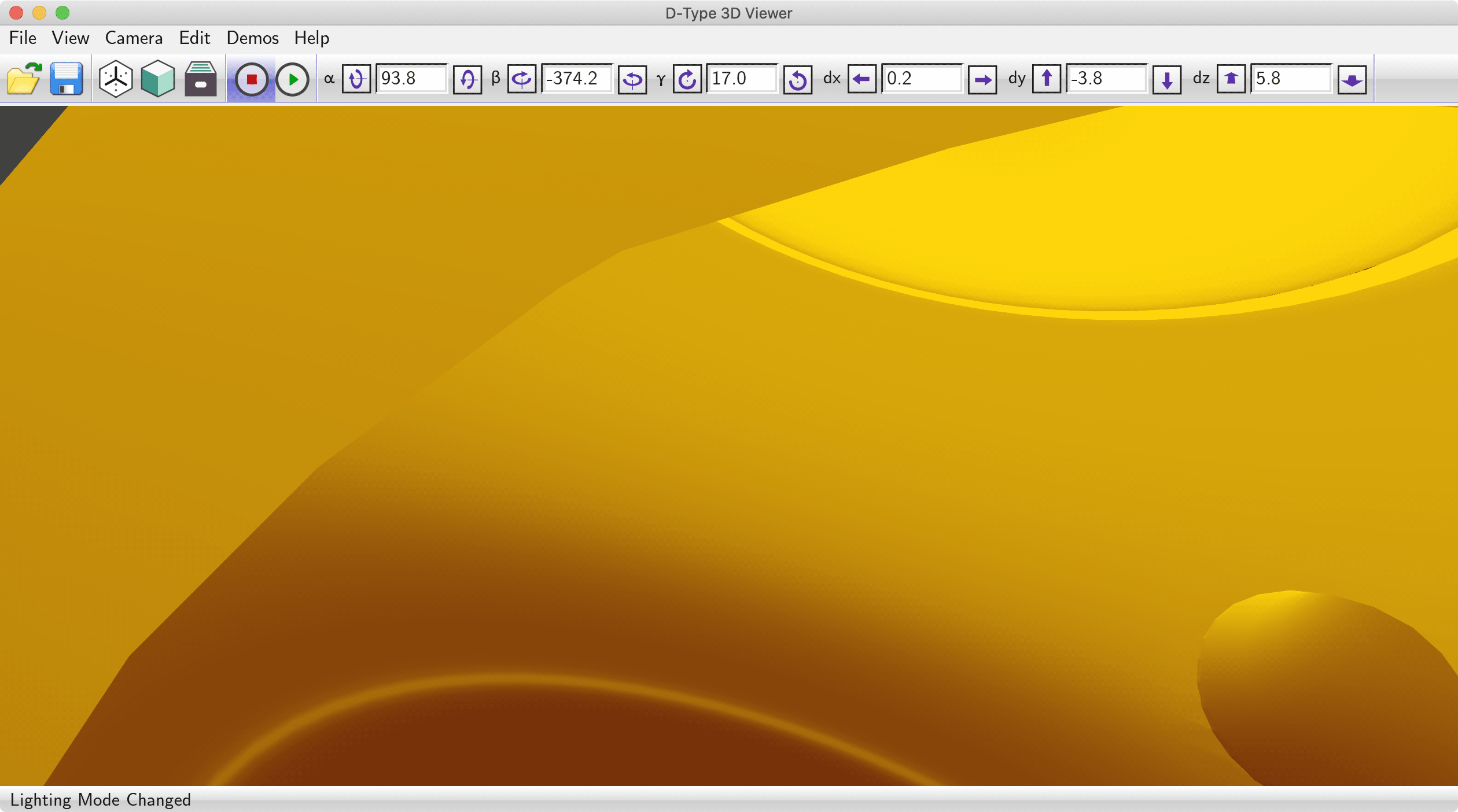 Smooth shading and clipping.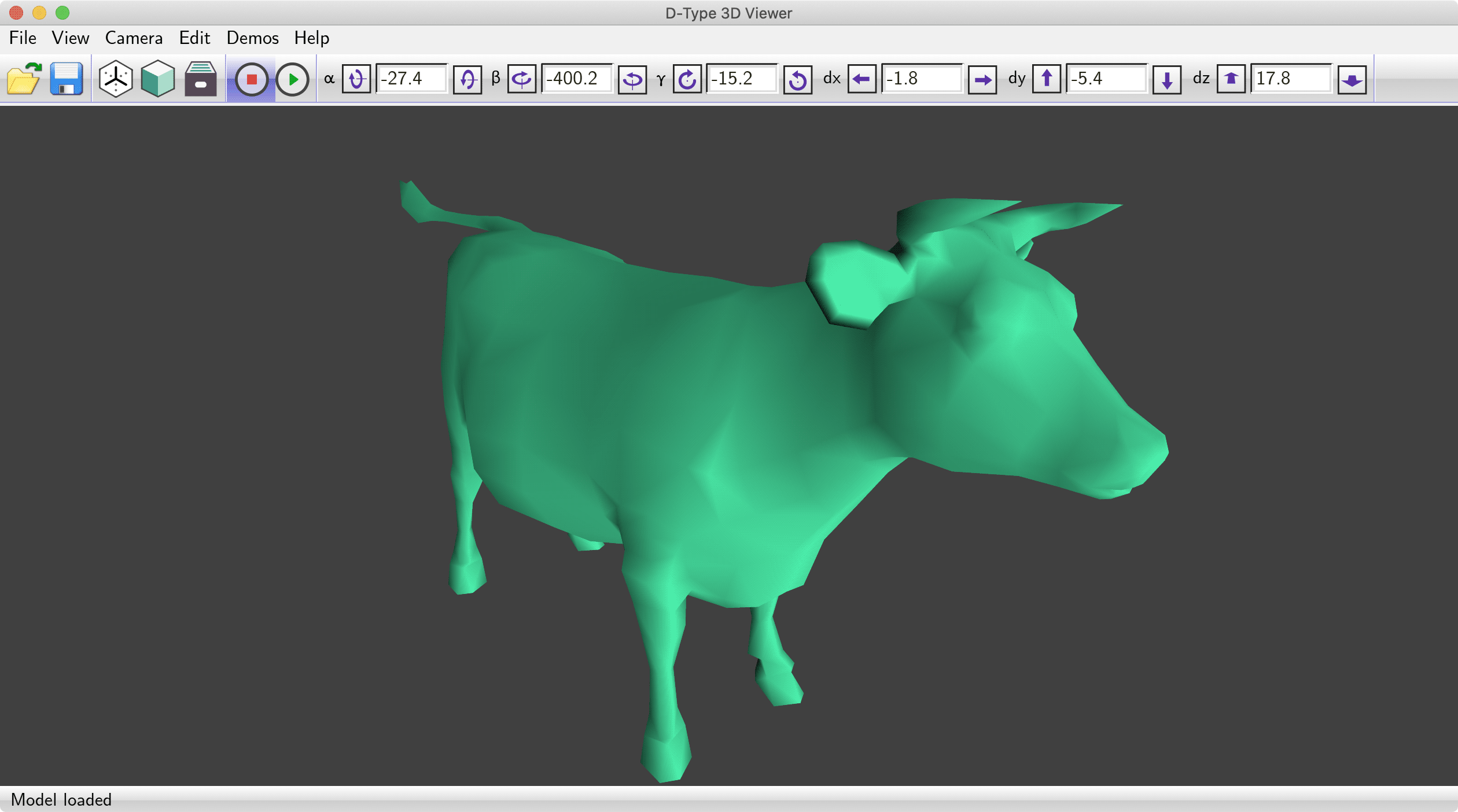 3D model shading and lighting.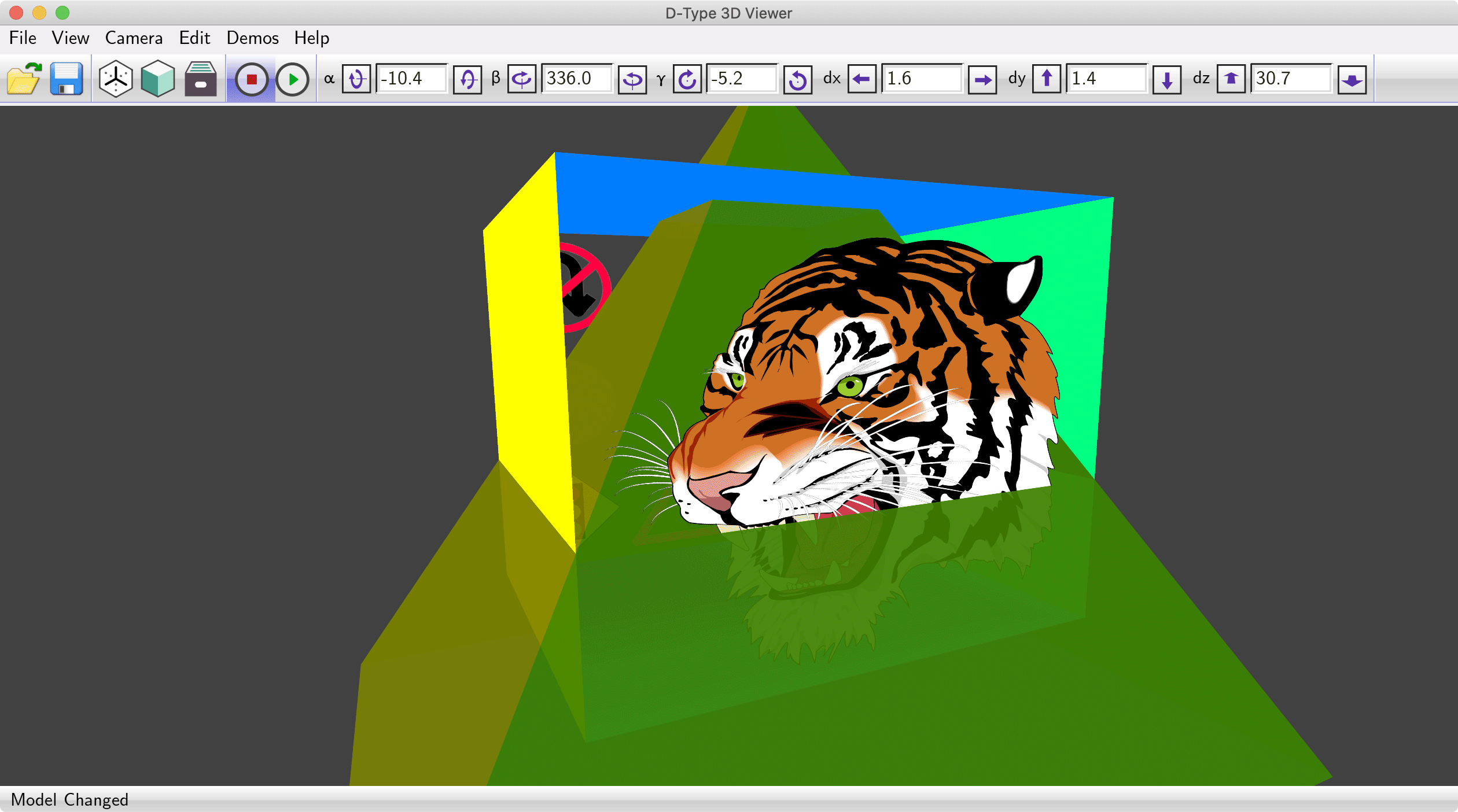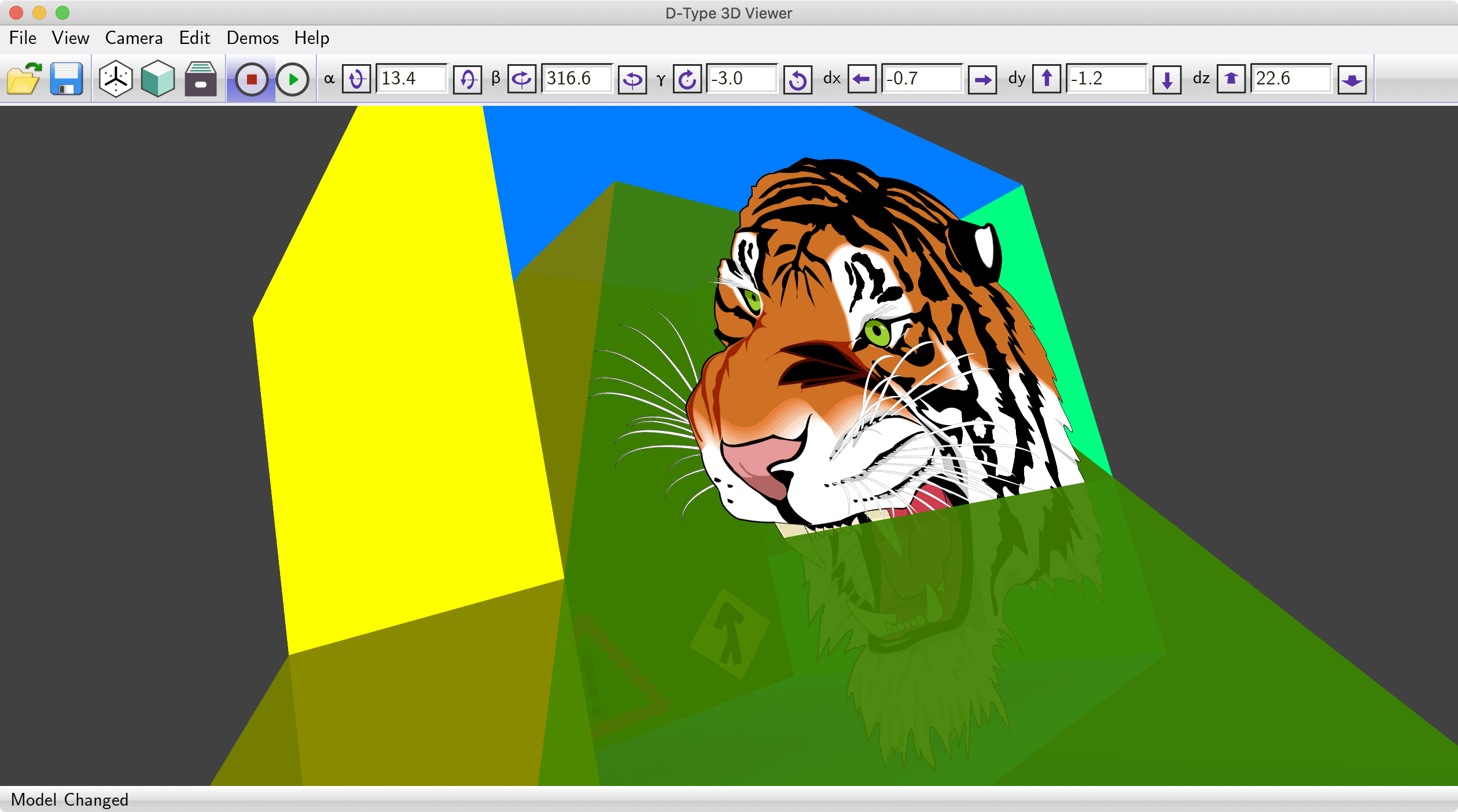 Intersecting semi-transparent surfaces and textures.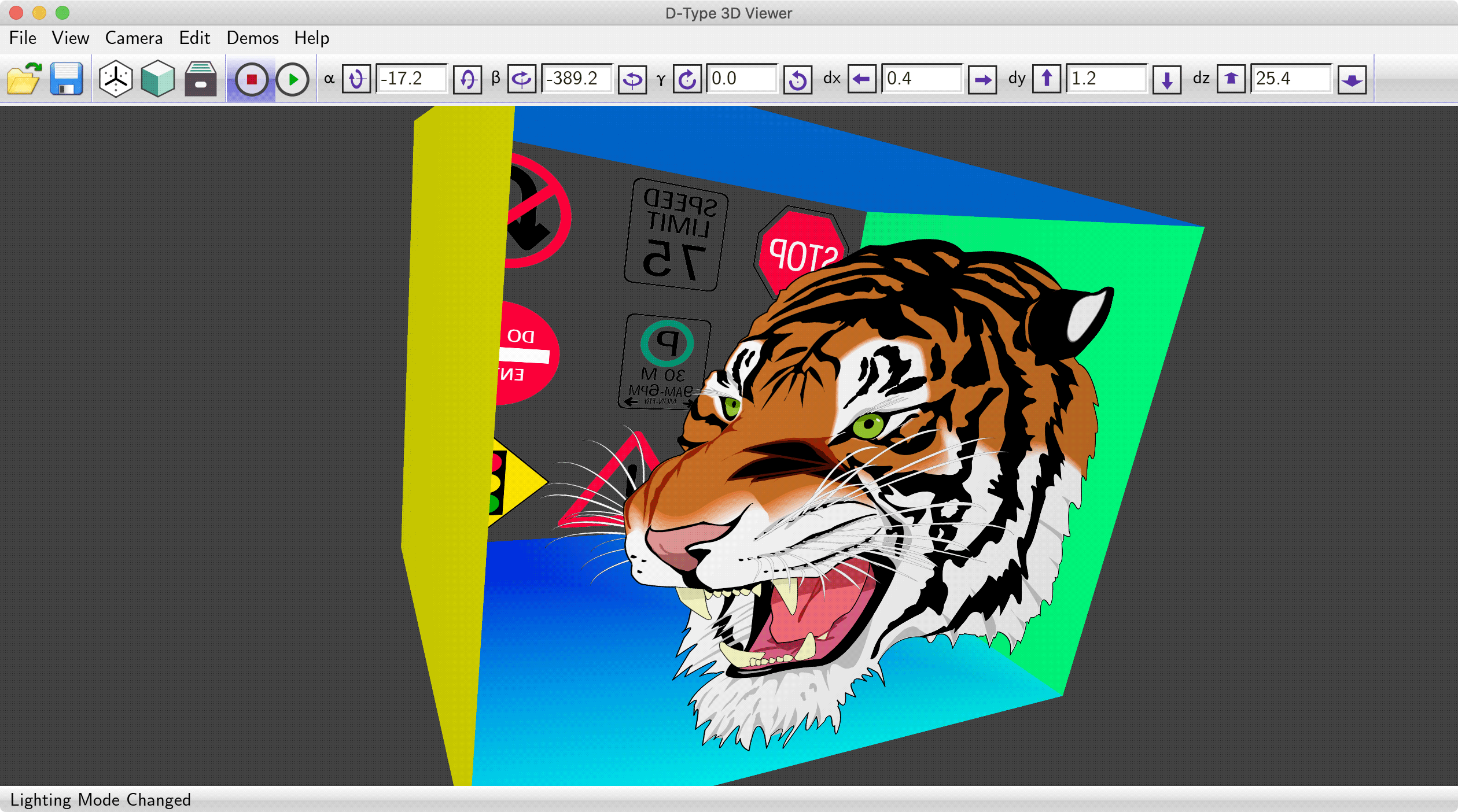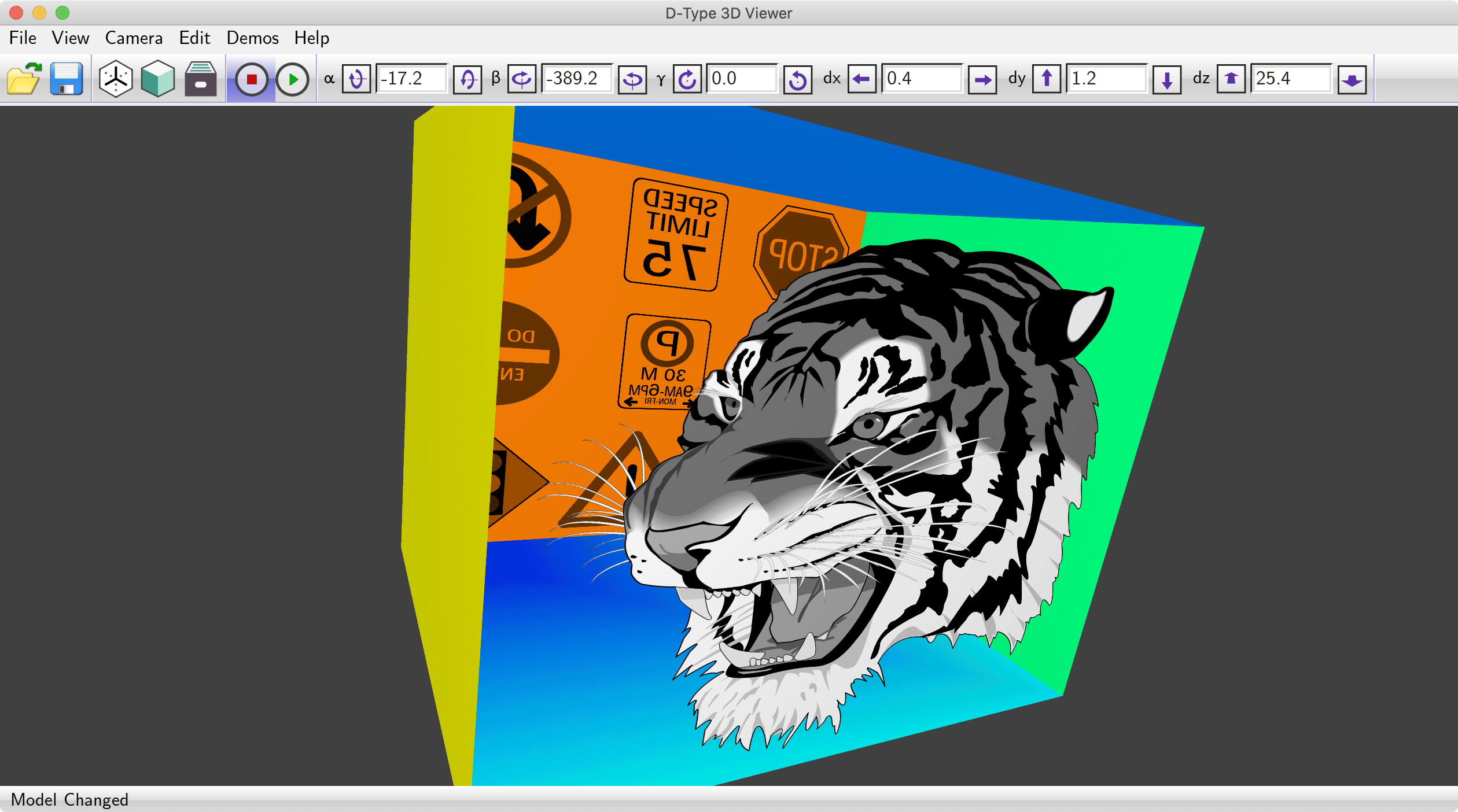 Textures in grayscale and RGB format, with or without alpha channels.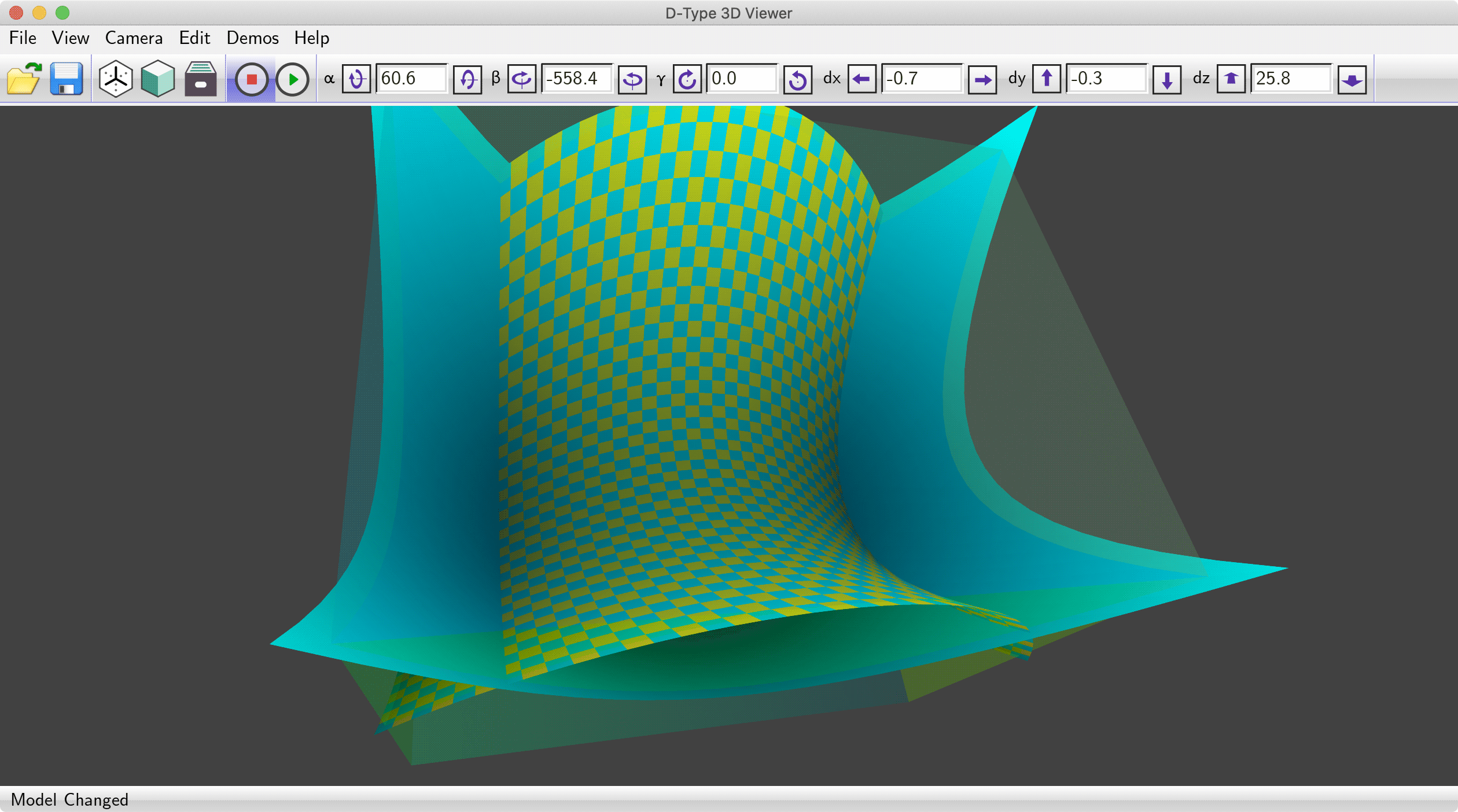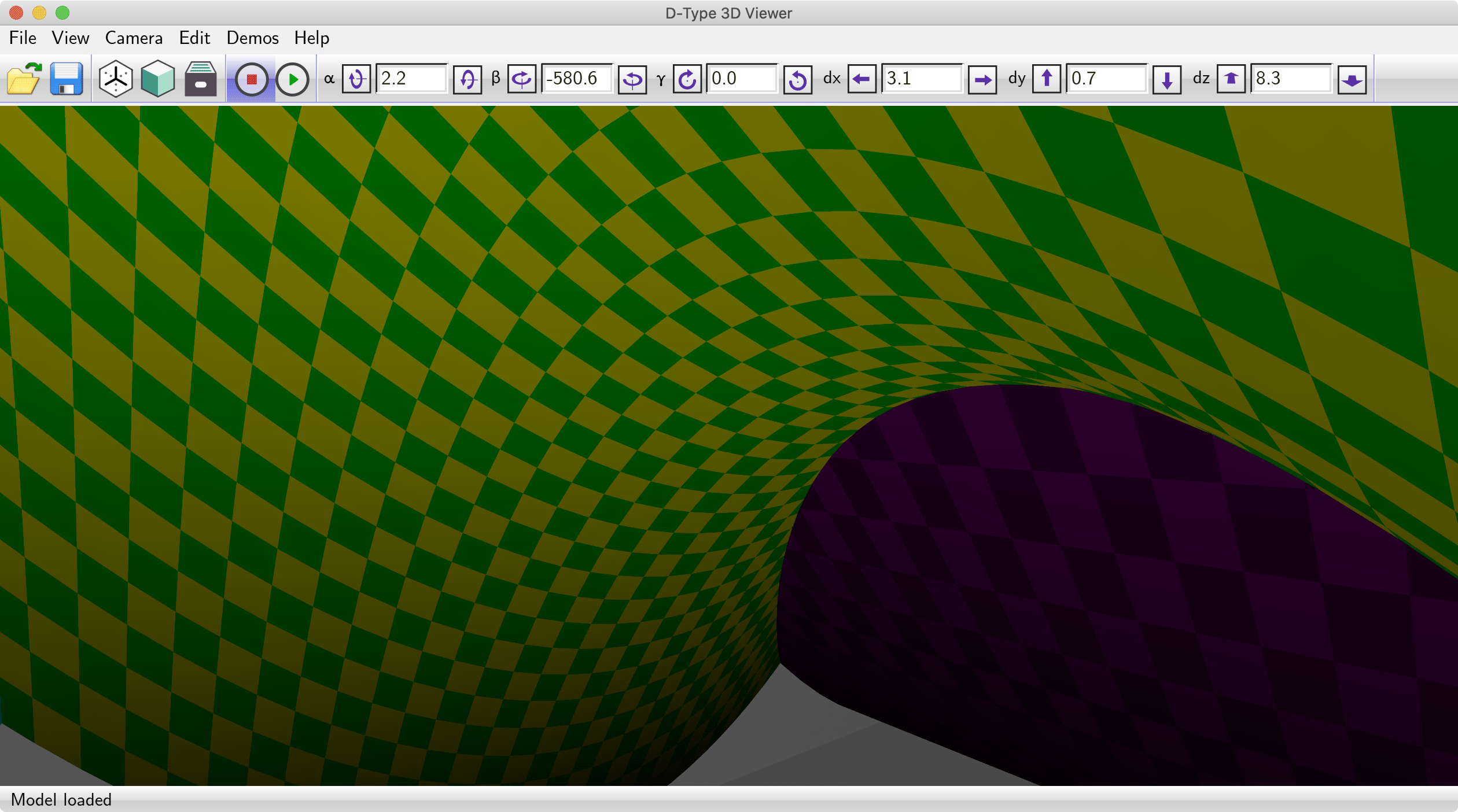 Perspective, realistic views both inside and outside the objects.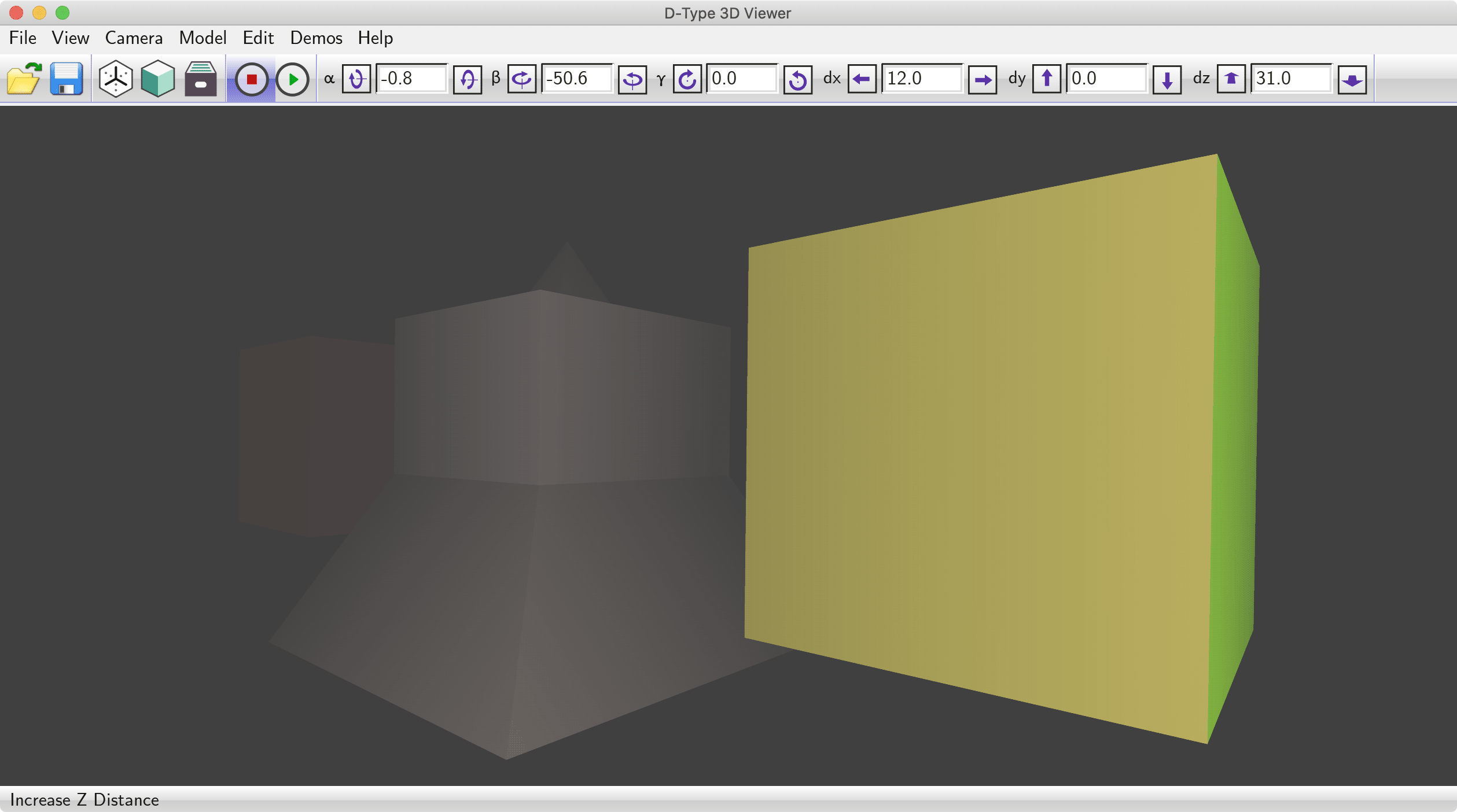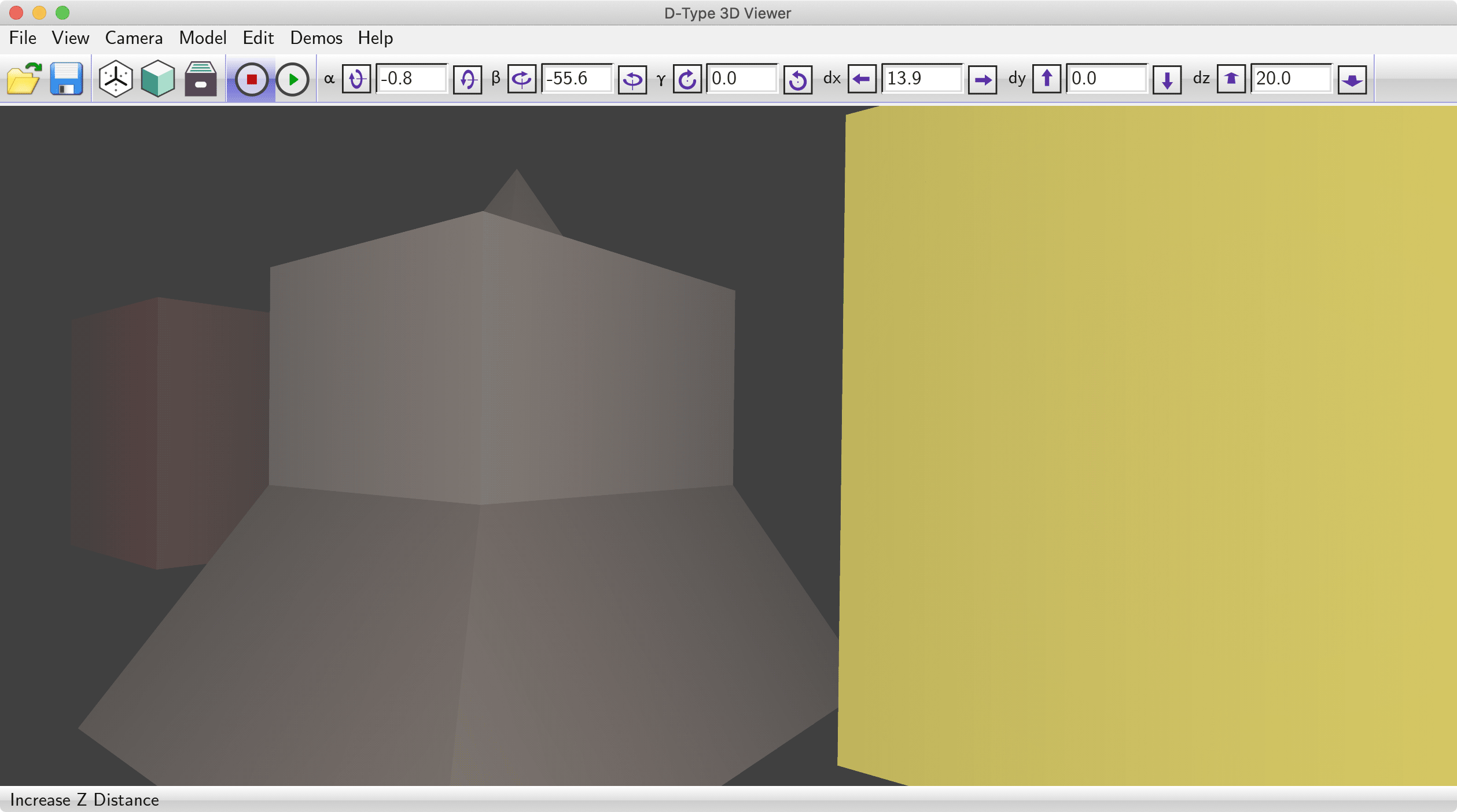 Rendering using a distant fog effect.